Top posting users this month
Location: Fake katakura town
Rules:Normal BRPG rules
turn:Truth first
Battletheme


Last edited by Wonderweiss on Fri Jul 20, 2012 1:25 am; edited 1 time in total
_________________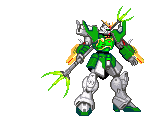 Dont worry there's hope for this seemingly dead man.
Le Awesome :D





Posts

: 807


Rep

: 11


Join date

: 2012-06-13


Age

: 21


Location

: Chasing Dragonflies and grabbing peoples hats



Guarding this town was a little boring. Though there was supposed to be a battle here, only trash came in. Dennis really wished that he somebody would come through that would be worth his while. He looked over the city and thought that it was a little creepy when it was quiet. He shrugged hid shoulders and jumped on a building. He landed and quickly went to the ground and put his arms behind his head. Even though it was a fake sun set it was still beautiful
Noob





Posts

: 30


Rep

: 2


Join date

: 2012-07-03



I come out of the garganta sensing decent reiatsu, I run atop the buildings looking for the prescence I sensed, I sniff around like a wolf looking for I found him I sped up running for the prescence I had sniffed out I begin to prowl like a wolf on the ground huntin for its prey I tear down trees with my crazy speed, he must have sensed me by now I can feel it he is near I will kill this human be promoted to a higher rank.
I will be strong! I begin to speed up the ground literally tear up under me as I run.
I howl as loud as I can to alert that I am coming launching a bala in the direction the soul reaper is at.
_________________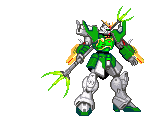 Dont worry there's hope for this seemingly dead man.
Le Awesome :D





Posts

: 807


Rep

: 11


Join date

: 2012-06-13


Age

: 21


Location

: Chasing Dragonflies and grabbing peoples hats



Something was after him that was obvious, and from the way it moved and howled it sounded like a wild animal. He looked up to see a bala launched at him and Dennis smirked. This may be someone I can have fun with he thought as he jumped from the building on to the ground before the attack destroyed it. He searched for the presence and used shunpo to get in front of his opponent. The arrancar had streaks in their hair and a crazy look about them.

He was almost correct in the assumption that a wild animal was the one who let out the howl. Dennis grabbed his knife from his pocket and lunged at his opponent aiming a simple thrust at their gut. This was to test their abilities
Noob





Posts

: 30


Rep

: 2


Join date

: 2012-07-03





Similar topics
---
Permissions in this forum:
You
cannot
reply to topics in this forum