Top posting users this month
Name:Kirā
Age: 200
Visible age: 17
Gender: male
Appearance:A skinny arrancar with white and black streaks through his red hair, what use to be of his hollow mask cover the lower part of his face(the mouth and Nose).
little
Personality: He is very talkative a blood thirsty in many many many conversation you start with he can get carried away in fights,he has the proper needs to be a absolute killer,at certain times.
Rank: 66
Zanpakuto Information:
Name: Urufu
Appearance: Two small daggers
Release Phrase: Ravage,Urufu
Looks: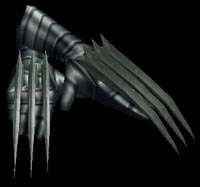 Techniques:
Name:Hierro
Description:Kira has a very thick and strong Hierro.
Name:Bala
decription:user solidfies their reiatsu and fires at the opponent it is ver fast but not very powerful.
Name:Ce cero
Description:A Blue ball forms in the users hand and is like a cero but more powerful is also faster then an average cero.
Name:Salvaje
Description:I deliver a barrage of metal busting punches with my claws.
Name:Hanto
Description:I begin to the move at high speed and begin to gain enormous strenght
Name:Tosshin
Description:I begin to lunge at the opponent ag great speed(can be used to ricochet off of objects like buildings.)
Name:Hoeru
Description:A shockwave is admitted from my mouth that is strong enough to push you back and shatter ice and glass.
History: Was a young kid going through highschool when one dayhe was walking home and a car was speeding and hit him and killed him he became a hollow afterwards lusting for flesh he ate many hollows and started a strange transformation into a adjucha began to turn into a arrancar after eating several hundred hollows, became a member of los noches and is now arrancar 66 based on his known power,but he is far more powerful then they know, like ulquiorra he hides the massive power he possesses.
RP Sample:sensing a soul reaper I quickly snuff out the little runt by firing multiple balas at buildings, I see the soul reaper walk towards to I lung at him at full speed soniding behind him delivering a powerful kick to his abodmen and sending him into a building
below."that should have killed him" but nah the runt walks out with a grin on his face flashstepping behind me swinging his blade I grab his blade I spin it and him around sending him through multiple buildings.
Last edited by Wonderweiss on Fri Jul 20, 2012 1:24 pm; edited 1 time in total
_________________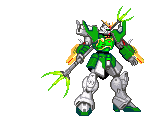 Dont worry there's hope for this seemingly dead man.
Le Awesome :D





Posts

: 807


Rep

: 11


Join date

: 2012-06-13


Age

: 21


Location

: Chasing Dragonflies and grabbing peoples hats



_________________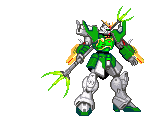 Dont worry there's hope for this seemingly dead man.
Le Awesome :D





Posts

: 807


Rep

: 11


Join date

: 2012-06-13


Age

: 21


Location

: Chasing Dragonflies and grabbing peoples hats





Similar topics
---
Permissions in this forum:
You
cannot
reply to topics in this forum