Top posting users this month
Page 2 of 2 •
1, 2
It was late and Kai finally woke up from her sleep.
Walking out she saw Dogma and Maru already up.
" Aha, Hi guys..." She rubbed her head.
"Sorry, I am a late sleeper.." Kai tried to give a smile, but didn't think it would work.
She yawned.
"How was everyone's sleep? Oh, and good morning, or good afternoon? "
Kung Fu Kid :D





Posts

: 783


Rep

: 14


Join date

: 2010-07-28


Age

: 101


Location

: P: Cool person land. P:



Its the morning we should get going now we should get there soon(I said.)
When your done packing things ill be this way towards the river thats up ahead.
*Starts walking up towards the river up ahead*
Dont take long you two.
*Jumps into the trees heading towards the river.*
_________________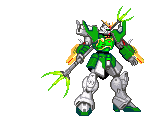 Dont worry there's hope for this seemingly dead man.
Le Awesome :D





Posts

: 807


Rep

: 11


Join date

: 2012-06-13


Age

: 20


Location

: Chasing Dragonflies and grabbing peoples hats



Kai quickly packed up her things, Dogma already went ahead, bye the river.
" Clean up your stuff I'll be on my way." She said While picking up her bag and heading that way.
" Sigh, this mission is going to be long." Kai said while walking towards the river. She watched the animals pass and she finally caught up with Dogma.
Walking towards the river Kai rinsed her face then filled her water bottle with the water and dropped iodine in it to purify.
" How long do you think to get there?" She said while looking at the bottle.
Kung Fu Kid :D





Posts

: 783


Rep

: 14


Join date

: 2010-07-28


Age

: 101


Location

: P: Cool person land. P:



I glared at Kai as she rose. Then I turned my attention back to Dogma as he spoke. I let out a long sigh.

As he left I grabbed my stuff. It took me half a second because all I had to grab was my bag of food. I then turned and started after Dogma. I took my time walking. Not to long but I didn't rush. I knew Kai had more stuff to get them I did. I reached the river and not long after came Kai.


Noob





Posts

: 17


Rep

: 0


Join date

: 2012-06-20


Age

: 22


Location

: Limbo



" Okay since we are all here -" Kai began , but was cut off by a rustling noise. She paused, not moving and staring straight ahead. She listened to the noise, quickly she pulled out a kunai and threw it in the direction of the noise.
A group of 5 ninja came out.
The one that seemed to be the leader stepped out in front.
" Heh. Are you the ninja sent for the recovery mission?"

" So what if we are. " Kai huffed while staring down the opponent with intimidating eyes.
" Maru, Dogma, get ready to fight." Kai said under her breath hoping the others would hear her.
Kung Fu Kid :D





Posts

: 783


Rep

: 14


Join date

: 2010-07-28


Age

: 101


Location

: P: Cool person land. P:



As soon as I heard the sound, I was on edge. My body tensed and my feet shifted, ready to move at the first unwelcome movement.

When the ninja jumped out I was ready to attack but I held myself back, knowing that was a stupid move. I may be stubborn but I wasn't dumb. My eyes flashed around, sizing them up, figuring out where would be best to attack.
Noob





Posts

: 17


Rep

: 0


Join date

: 2012-06-20


Age

: 22


Location

: Limbo



Page 2 of 2 •
1, 2

Similar topics
---
Permissions in this forum:
You
cannot
reply to topics in this forum